So apparently, there are several negative connotations when someone reveals they have taken the online dating path. Online dating is basically just that-getting to know someone, romantically, without physically meeting them. In the past, dating online was viewed as the last resort for the 35-plus 'spinsters' who couldn't find anyone in their dating pool and had to resort to the internet.
Of course, there is still resistance to going the online route, and with good reason-there are married men trying to get a girlfriend, cat-fishers (people who look like supermodels on their profiles but  look anything but in person) and predators on the internet. But if you are anything like me, a reserved lady of a certain age still living in a very African home, this might be a way to meet some interesting people.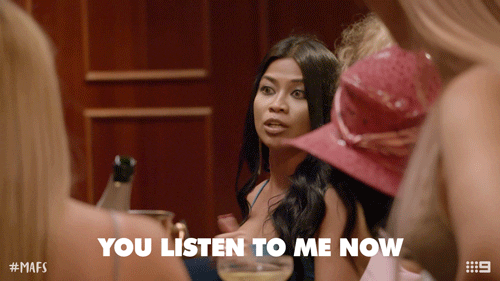 Your profile is everything
Right! So you have decided to go online and meet some people. Your profile is everything on these sites. If you join Tinder its the only thing your potential matches get to see (just a picture and a little bit about yourself). That first impression is all he has to go on. In the few years I have been in the game I have seen some really interesting profiles. If you are really being genuine about making true connections a simple, friendly picture will do. It could be a picture of you doing something that interests you or a sweet selfie. The last thing you want to post is a filtered picture-it gets awkward on the first date when he can't recognize you.
2. Be Ruthless With Your Choices
Your profile is up and running and you have met a few guys who seem intriguing. Off the bat you should be weeding out what you like and don't like. Most websites sort of do it for you, you can communicate, exclusively with people you have shown interest in. I can't stand shorthand, its a serious pet peeve, so as soon as someone greets me with a "Hi hw u duin?", I'm unfriending, or unmatching, or blocking. One problem we have as women is that we have been conditioned to be nice and sometimes we are forced into entertaining advances when we really aren't interested. But when you are online you don't have to keep a conversation going, or keep up pretenses.
3. You must Investigate
A huge issue various people complain about with online dating is that people love to lie! Trust me, I have seen married people on these websites and it pains me. It's fine in the initial stages of getting to know each other for conversations to be carefree, but at some point BEFORE you catch feelings please do some digging. Usually you have just a first name and a face to go by so you can ask friends if they have heard of your person of interest. If you are on Tinder (where most people are just looking for a good time) you could sift through profiles, usually men who pay for the passport are on the more serious side.  I personally recommend meeting the person relatively early on too. Firstly, you can establish if the profile matches the person and secondly you'll see if you are wasting your time. Sometimes sparks are fling online and then you meet and its a sad disaster. Meeting in a public place the first few times is also essential. There are creeps out there so you want to weed out the "Babe, let's Netflix at my place" types. Although the experience might be thrilling, you always have to remember to keep yourself safe.
4. Never Compromise Yourself
Stick to your values. It sounds obvious to say stick to your values and all but when you are busy texting a love interest sometimes you get carried away. Have you met girls who then regret sending the guy nudes, or lending an online bae money that she is never going to get back?  That's what you need to avoid! In some cases its a form of grooming. Be careful of people who try to isolate you from your friends and family, it begins with an innocent friendship so be on your guard.